Thank You to EVERYONE who attended the 2021 fair!
Great weather, great crowds, great shows, another GREAT YEAR!
Great weather (okay a little warm) this year at the 2021 Great Jones County Fair, all our closest friends (YOU), the events, competitions, and the shows made this a fair to remember. YOU our GREAT fair patrons were with us through every step and allowed us to return in 2021 like no one would hav expected! We say it every year, but the reason our fair is "great" is because of YOU, our GREAT fair fans. Thanks again for yet a wonderful come back year!

Not to forget... we'll have plenty to announce about who's coming next year. Check back frequently in the coming weeks and months for some of those exciting updates. It's never too early to start gearing up for the next Great Jones County Fair! We can't wait to see you all again then!
2021 Fair Queen, Karli Recker!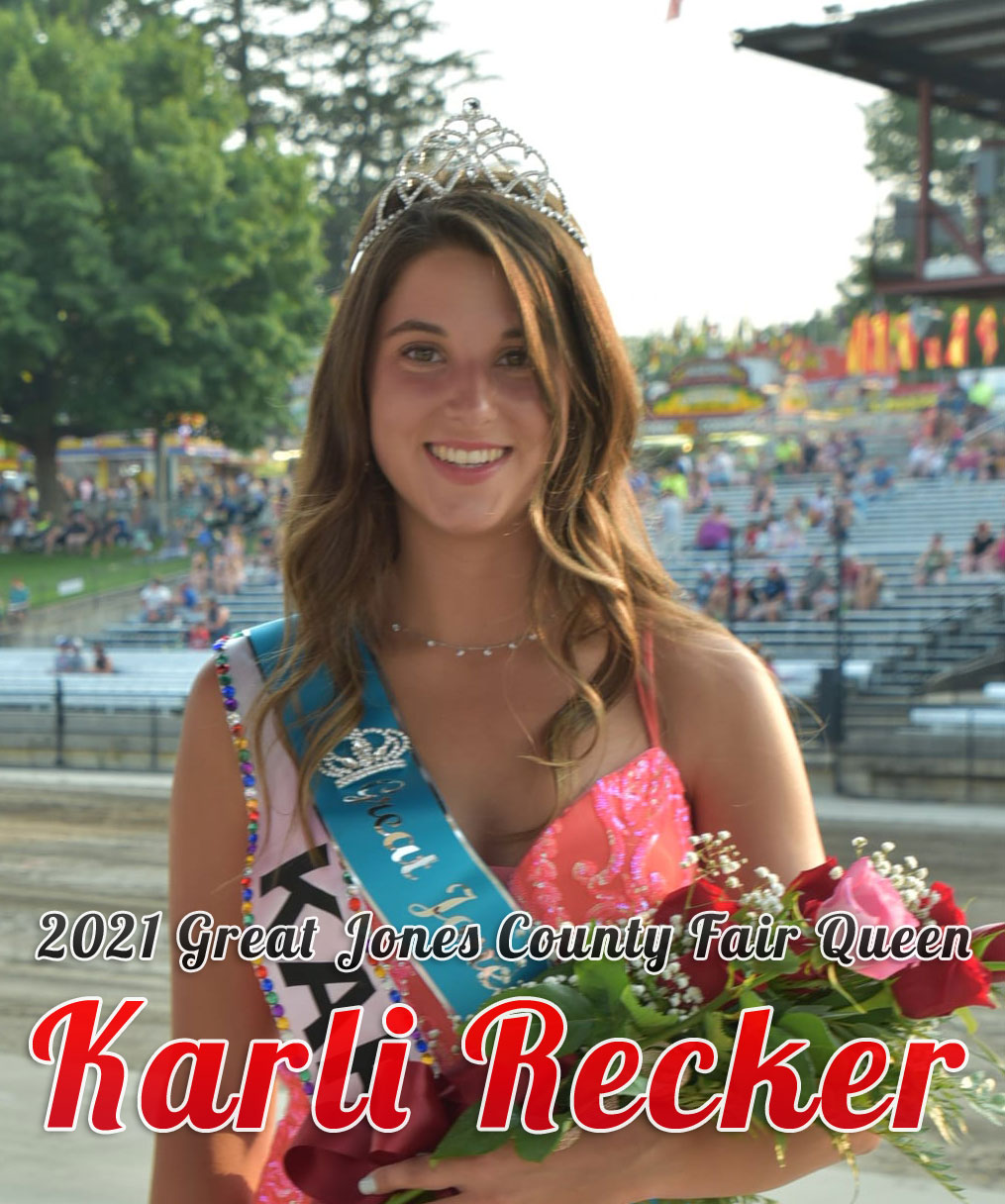 Say hello to our 2021 Great Jones County Fair Queen, Karli Recker!

Also congratulations to our 2021 Princess, Bronwyn Hodge and our Miss Congeniality, Delainy Fellinger!

Visit our Queen Contest page for more pictures.

Congratulations ladies! Now, let the fair fun begin!
Tweets by @JonesCoFair
Contact Us:
Fair Week Office Hours:
8AM-8PM (Wed-Sat)
8AM-7PM (Sunday)
Phone:
319-465-3275
Fax:
319-465-6726
Click Here to Email Us!