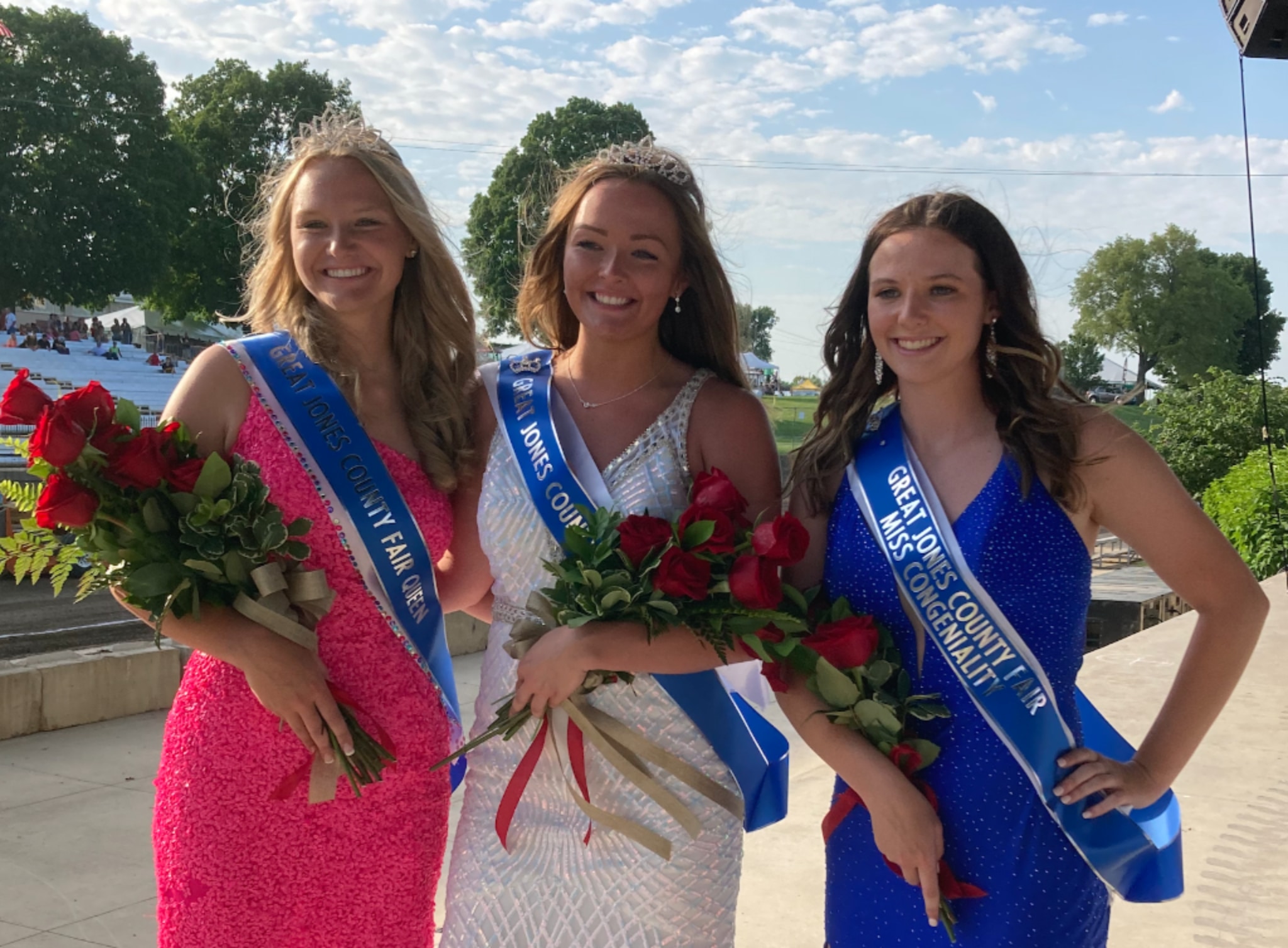 Congratulations on taking the first step to becoming the 2023 Great Jones County Fair Queen! We are so excited you will be participating in the 2023 Great Jones County Fair Queen Contest. This experience provides numerous opportunities for personal growth - developing communication skills, public speaking skills, interview skills, and professionalism, as well as the opportunity to build friendships and create memories with women from across Jones County.

Candidates must reside in Jones County or an adjoining county if the majority of their activities are in Jones County. Judging is based on personality (attitude, appearance, and awareness), leadership and citizenship (contribution to community), and overall appearance, charm, and poise. The contest consists of an individual interview and group interview with a panel of three judges. Additionally, candidates will participate in a program open to the public that includes on-stage questions, a formal grown presentation, and a short skit about what the Great Jones County Fair means to them.
Leading up to the contest... ALL candidates will have the opportunity to partake in a spa day where they will be pampered and get to know each other better, a workshop day where they will have the opportunity to become more comfortable on stage before the pageant, and the 4th of July Parade where they will represent Jones County.
The 2023 Great Jones County Fair Queen and 2023 Great Jones County Fair Princess will appear at various events as requested throughout the Great Jones County Fair and the following year. The queen will go on to compete in the Iowa State Fair Queen Contest on August 10th-13th. The queen will receive a $500 scholarship at the completion of her reign, and the princess will receive a $250 scholarship at the completion of her reign.
We look forward to getting to know you and helping you make the most of this experience! If you have questions, please contact the Great Jones County Fair Office at 319-465-3275.
Application
Applications are due June 6th at 11:59 PM.
You can download an application by using the link below. Please note it is very important that you tell your story. Your application is sent to the judges before the pageant so they are able to read and decide on the questions they want to ask you in the interview.
Click Here for the Fair Queen Application
Important Dates for Contestants:
Applications Due - Monday, June 6th
Fair Kickoff - Wednesday, June 14th, starting at 6:30pm.
July 4th Parade - Queen finalists are encouraged to attend and ride in the parade on the Great Jones County Fair flatbed.
Pageant Day - Sunday, July 9th, @ 6:30 pm at the Youth Development Center. Doors open at 6 pm.
Crowning - Tuesday, July 18th (Sneak-a-Peek Night of the fair), meet at Youth Development Center at 5:30pm and Crowning at 6:00pm.

Queens of the recent past
2022 Fair Queen
Reagan Schneiter!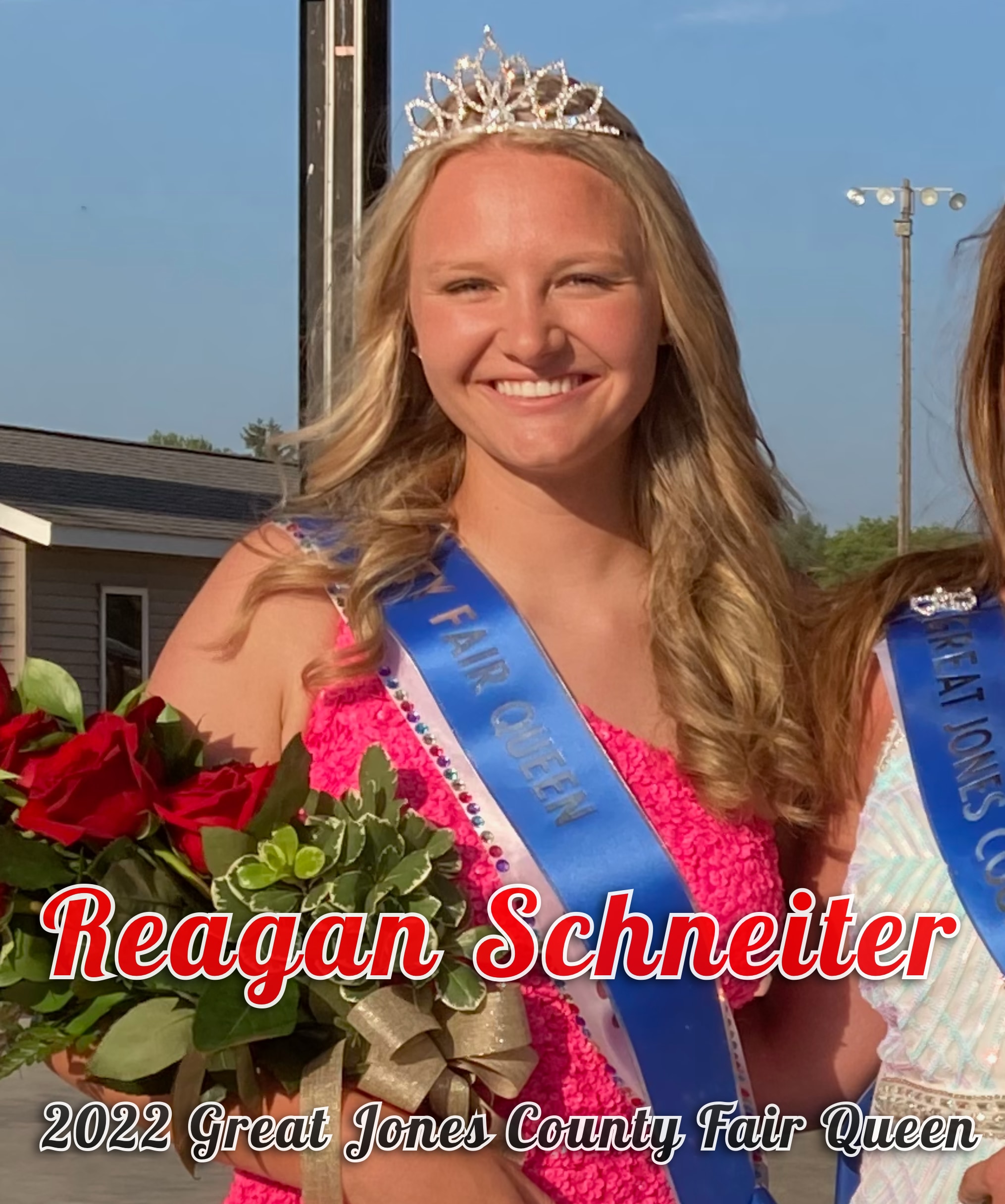 2021 Fair Queen
Karli Recker!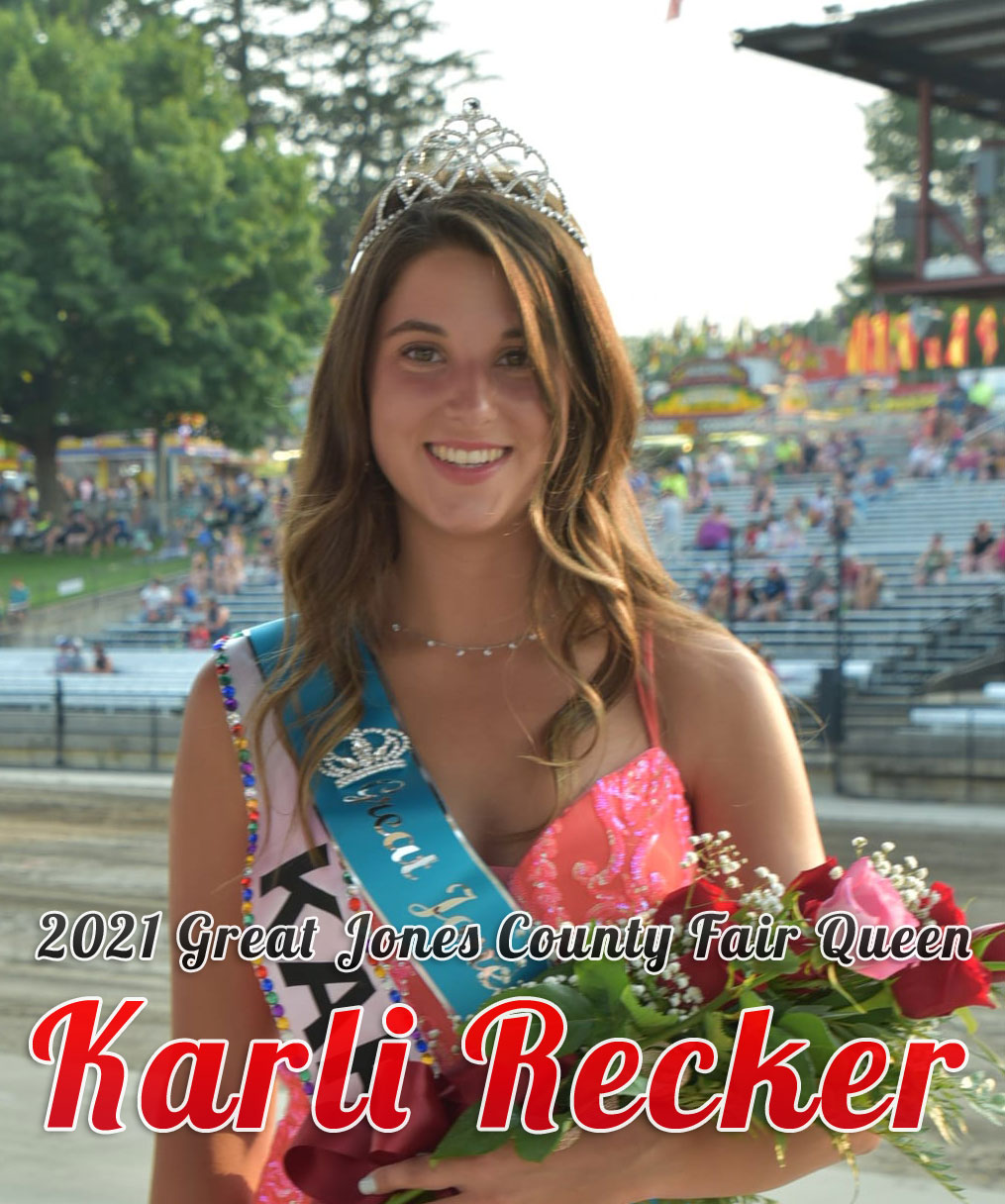 2019 (and 2020) Queen
Lauren Ries!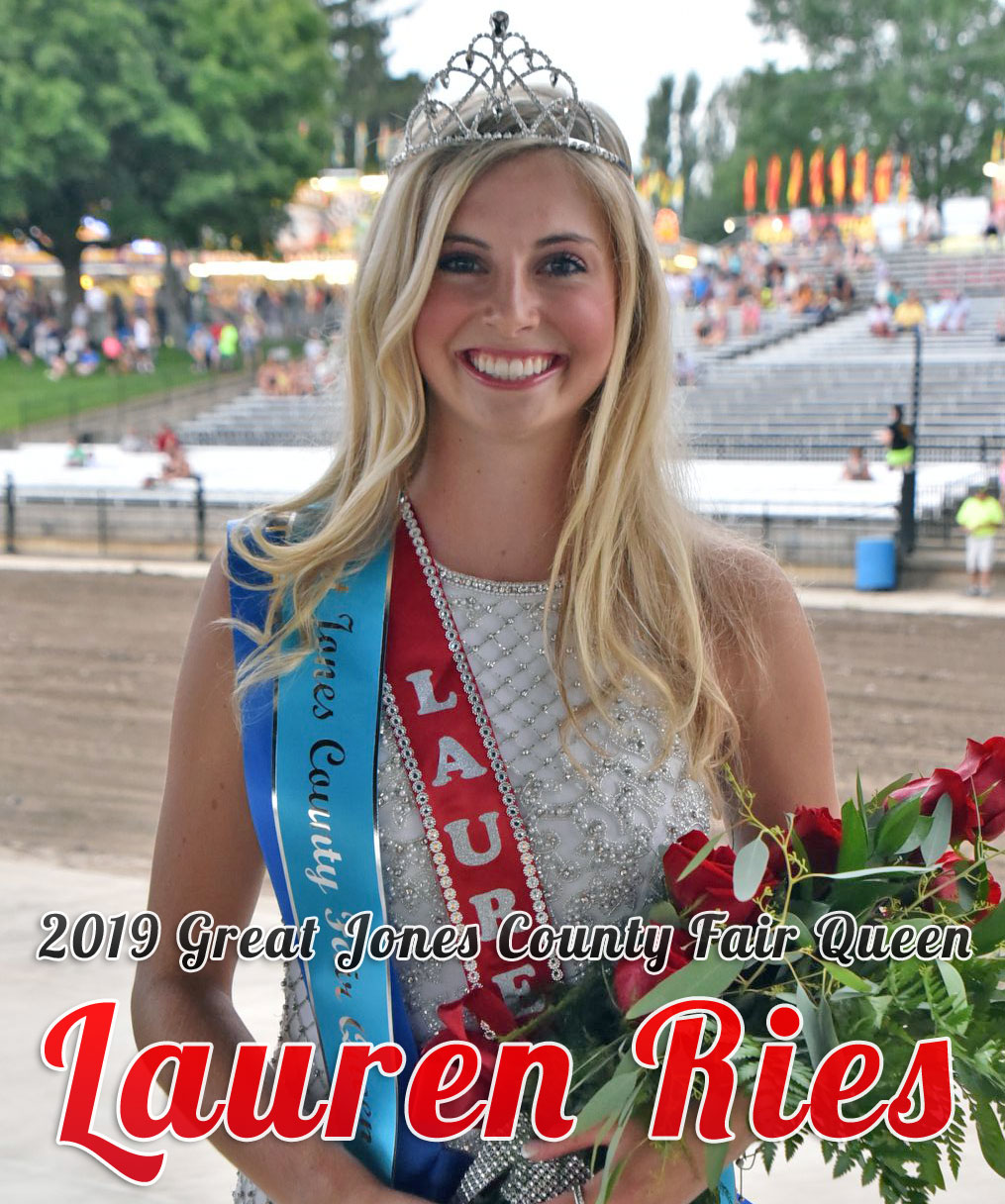 2018 Queen Marissa Recker!
& Princess, Jessi Welter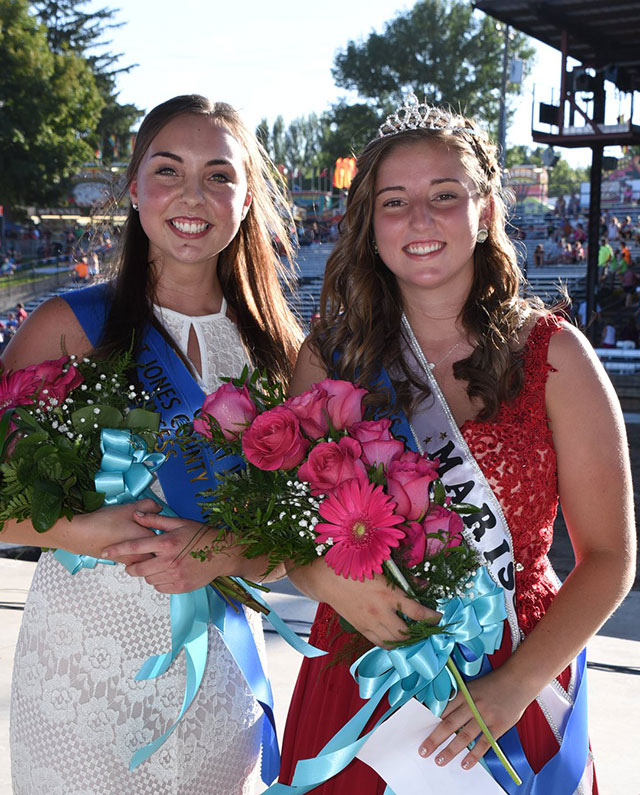 2017 Fair Queen
Shay Stephen!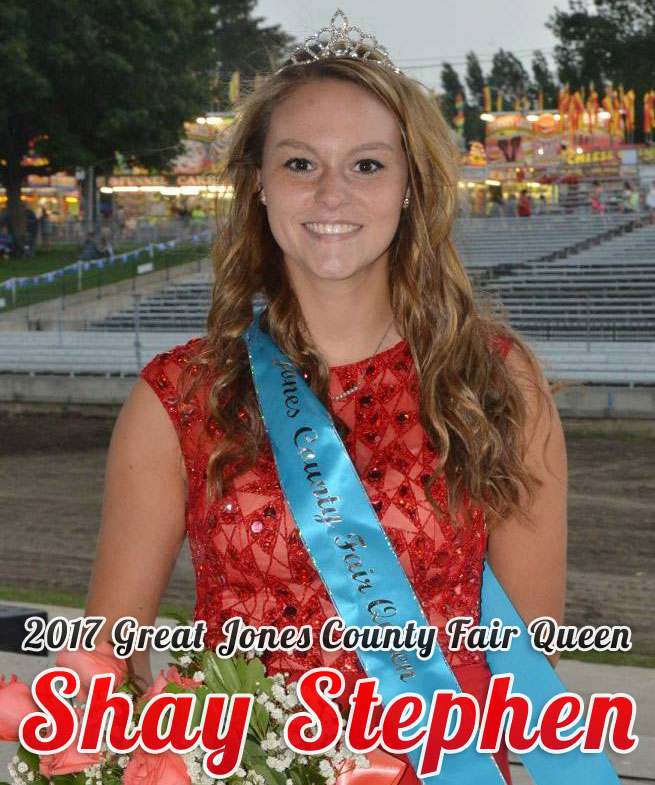 2016 Queen, Cassidy Moore & Princess, Aislynn Langdon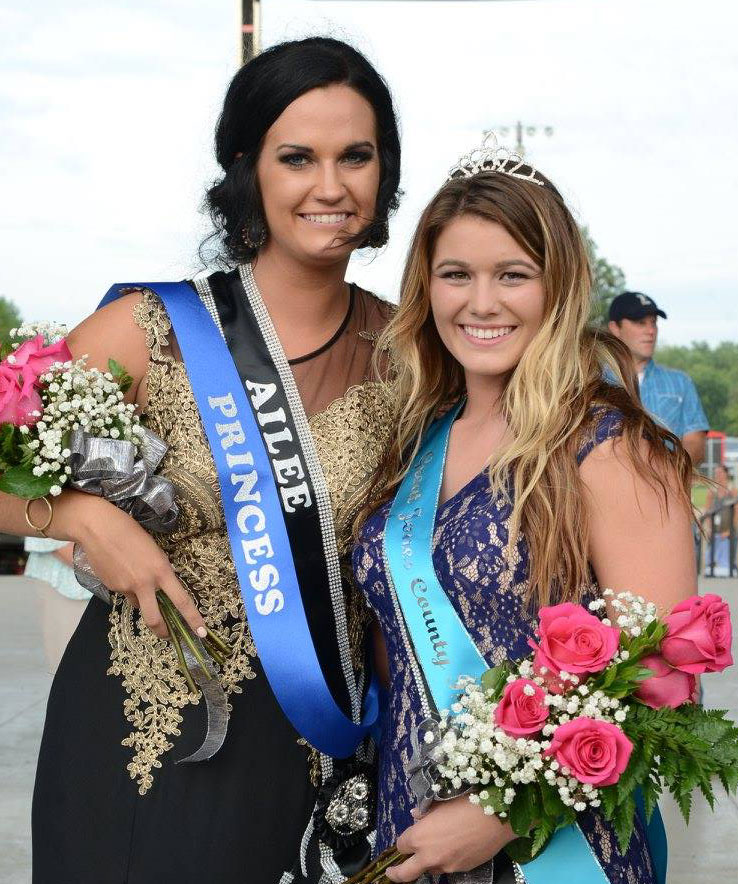 Ellen Schlarmann, 2015 Great Jones County Fair and Iowa State Fair Queen!