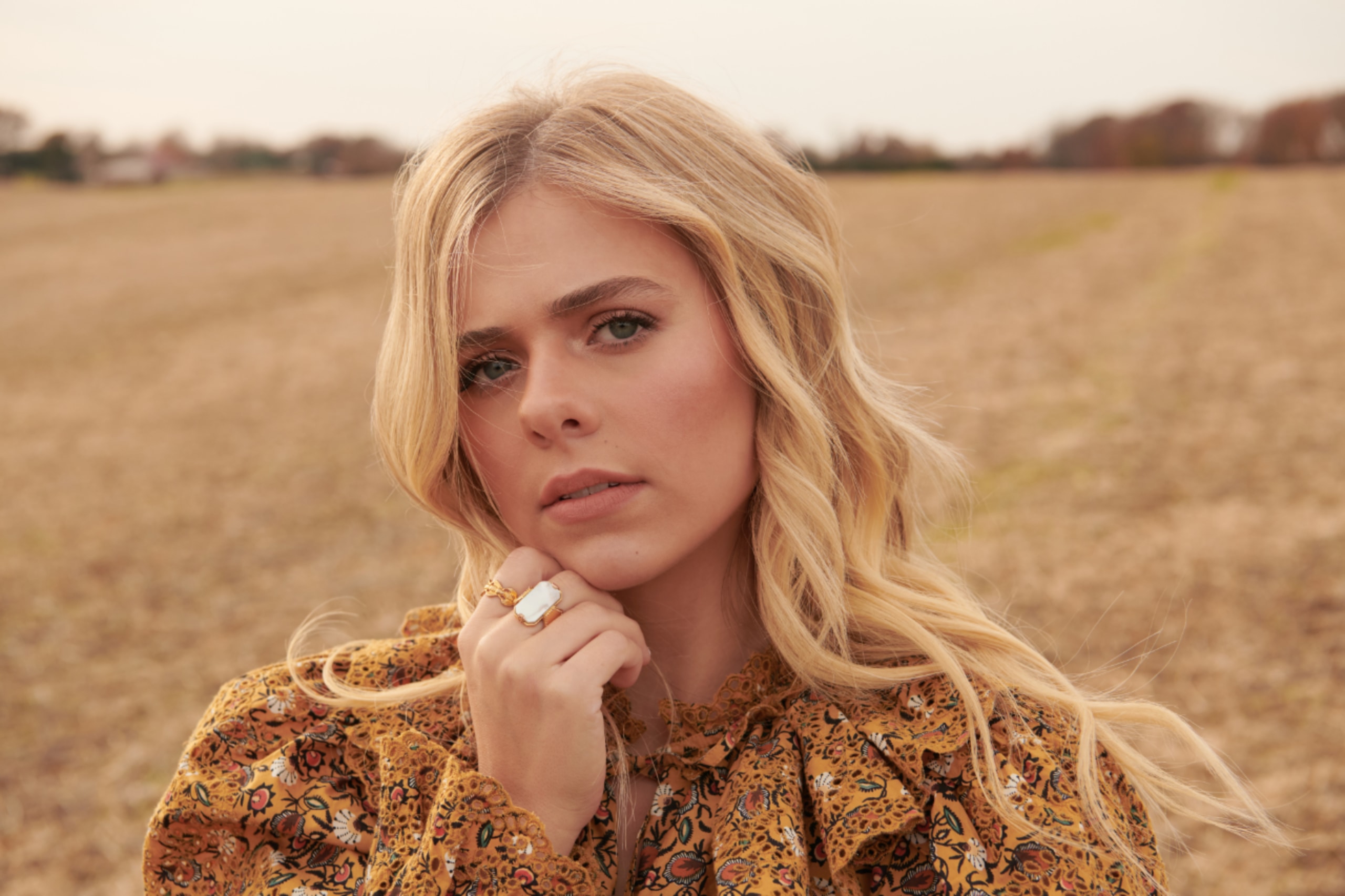 Armed with a powerhouse voice and mountain-moving faith, Anne Wilson burst onto the Christian music scene with her No.1, RIAA-certified Gold debut smash, "My Jesus." Wilson's "My Jesus" was the longest-running No. 1 for 2021 and nominated for Top Christian Song at the 2022 Billboard Music Awards and both Song of the Year and Breakout Song Of The Year at the 2022 K-LOVE Fan Awards.

Wilson was also Billboard's October Chartbreaker Artist in the 21 Under 21 issue and is the first female solo artist with a debut single to reach #1 on the Christian Airplay Chart. Her debut album, My Jesus, had the biggest first-week debut of any Capitol Christian Music Group new artist in fifteen years and was the #1 album on Billboard's Top Christian & Gospel Albums, Top 200 Christian & Gospel, and landed in the Top 10 on Billboard Album Sales Chart.
"I never would've dreamed I'd be releasing a record to the world and it going number one in the first week," says Wilson. "God is so faithful and I'm just blown away by His goodness! All Glory to God. Here's to all He will continue to do through this project!"
Wilson's ever-growing list of accolades has taken the genre by storm. "Every once in a while a special new artist comes along that stands out from the rest," shares Brad O'Donnell CCMG, Co-President. "Anne Wilson is already breaking new ground and setting records with her debut album. We couldn't be happier to be her partner and celebrate this major milestone with her." "Anne is a one-of-a-kind talent," says Hudson Plachy, CCMG, Co-President. "It's so encouraging to see the fans respond to such an amazing album and creative expression from Anne. We are so excited about the debut numbers. We are honored and proud to be Anne's partner to get her music out to the world."
Almost as surprising as her unprecedented rise to the top was the initial calling on her life to pursue music. At fifteen, firmly decided on a career as an astronaut, Wilson's life took a complete turn when her family was struck by the unexpected death of her brother, Jacob. Shocked from the loss and navigating how to move forward, Wilson spent time seeking God through prayer and worship. One afternoon, shortly after the accident, her parents approached her about singing at Jacob's funeral.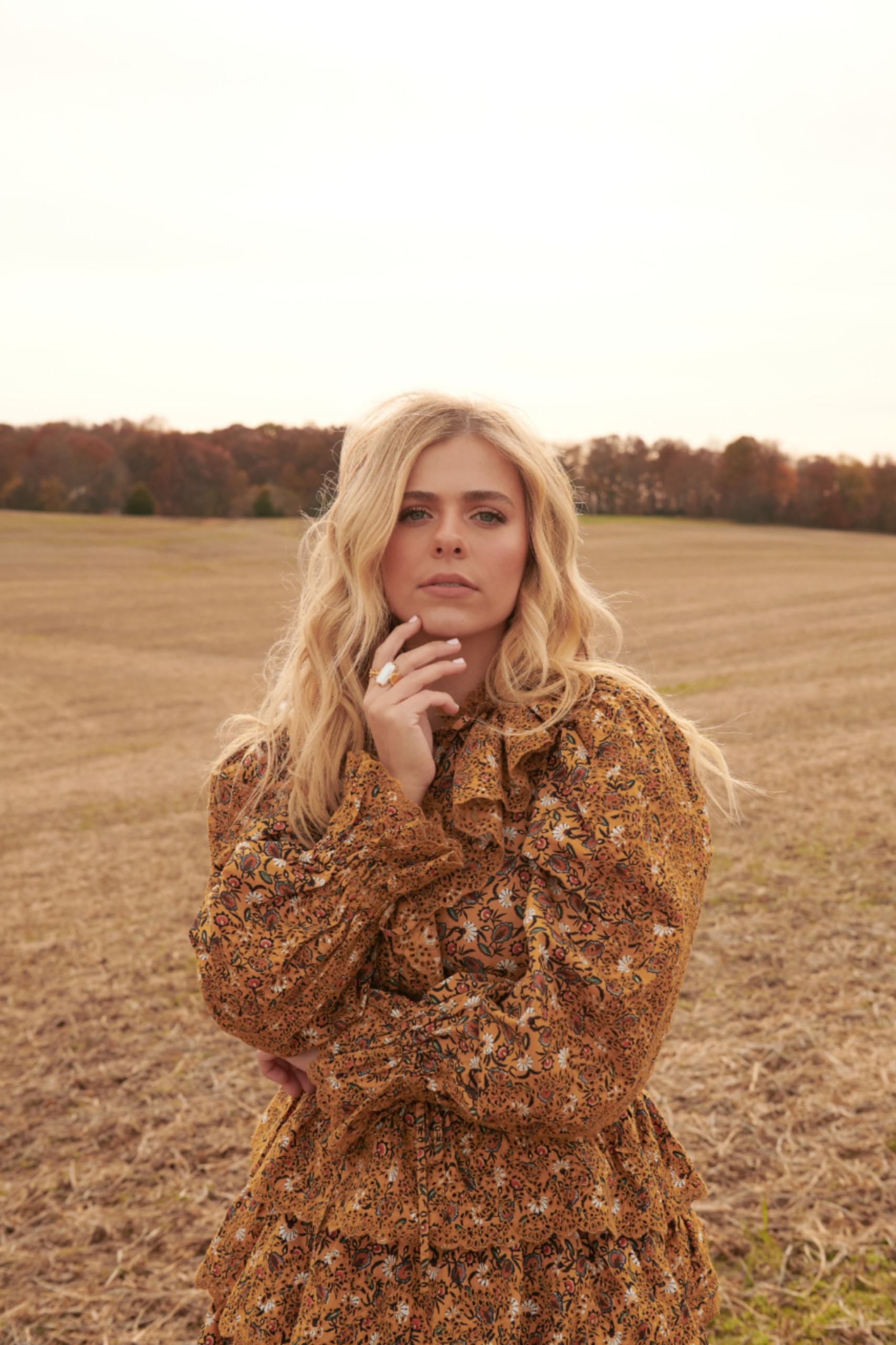 "I didn't know it, but my parents had been praying to find someone to sing at Jacob's funeral. We were at home, and I started playing the piano and singing "What A Beautiful Name," just worshipping by myself. My mom came in and asked if I would sing that song at Jacob's funeral. I'd never sung in front of people before, so I wasn't sure, but I said yes. Then at the funeral, right before I pressed the first chord on the piano, I heard God's voice speak to me. He said, word for word, 'Anne, this is what I'm calling you to do.'"

Wilson said yes to God's calling on her life, even though she didn't know what it meant or where it might take her. Prompted by friends and family, she filmed her own version of "What A Beautiful Name" and put it on YouTube, which ended up being the start of her career.
"That video is what led to me meeting my manager and my first trip to Nashville in April 2019. I had my first co-write at the end of my junior year of high school and the next day, I got a call from Capitol."
Amidst the whirlwind of the last few years, Wilson's maintained her hey y'all sparkle, her strong faith in God and genuine love for people shining through on her debut album, My Jesus. Each song on the album, co-written with songwriting heavy-hitters like Matthew West, Mia Fields, Jonathan Smith, Jeff Pardo, Emily Weisband, Ben Glover, and more, is specifically crafted, a moment-in-time snapshot of Wilson's self-discovery as she walks a new and unplanned life road.
"This record is the last two years of my life, a compilation of songs that each mean different things to me. Every song is a different side of me as an artist – country, worship, sweet, radio – songs that speak to the masses and songs that speak to specific people or seasons. I feel like God placed this calling over my life to minister to those who've lost someone and are hurting. With these songs, I want to speak life and joy to people walking through pain and loss."
"Sunday Sermons," a guitar-led, down-home groove co-written with Jeff Sojka and Ben Glover, is Wilson's story of growing up in the church. "I was raised in a Christian family, always had Jesus taught to me. When I fully accepted Jesus in seventh grade, I stepped into a different life, in love with Jesus. But I already had this foundation in God, everything my parents poured into me and God poured into me through those Sunday sermons. I've learned it's so important to have that foundation in God."
Country boot-stomper "God Thing" is Wilson's testimony to the many ways God moves in the lives of His people. "I wanted to write about all these amazing things that were happening in my life that were clearly a God thing. This song declares how God provides what you need when you need it, how He always comes through."
Standout track "Mamas," co-written with Matthew West and Jeff Pardo, is a heartstring tearjerker about the special bond between a mother and her daughter. Featuring Hillary Scott, the song is particularly meaningful for Wilson, a lifelong country music fan. "No matter what kind of Mama you are, y'all are doing the Lord's work! We wanted this song to capture the hearts of so many different people. Whether it's a song for you about your mom, or because you're a mom, or maybe it's your grandmother that raised you or a different mother figure in your life. It's a love letter to all our Mamas and an anthem for the people who love them wholly."
"Hey Girl," a fun, girl talk song, is Wilson speaking directly to her peers. "I have such a heart for girls in my age group. I know what it's like to have your identity in the world and not in God when you put your identity in what people say or think about you. I've always been left so broken in those times. I wanted to write about living in my identity as a daughter of God, that there's such beauty in that. I want to encourage girls to put their identity in God."
Nestled comfortably in Wilson's Kentucky upbringing and showcasing her youthful joy and effervescent outlook, the album's rootsy, country vibes and signature vocals set it apart from other debut offerings. Building on Wilson's experience of losing her brother and moving beyond to showcase every side of her walk with God, My Jesus empathizes and encourages, giving the listener tender support while also celebrating the joy found in a life with Jesus.
Two incredible acts and a performance that you won't forget! Get ready quite a night with We The Kingdom and Anne Wilson on Sunday at the 2023 Great Jones County Fair!