NOW: 8am-8pm - 4-H/FFA Expo Hall & Food Stand openNOW: 11:30am-8pm - Open Class Exhibit Hall openNOW: 11:30am-8:30pm - Commercial Exhibit Hall openNOW: 1pm-6pm - Carnival Ride Special
Today's Schedule
Grandstand Concerts 2019
Buy Now
Track (SRO): $73
Amp/Bleachers: $63
Buy Now
Track (SRO): $83
Amp/Bleachers: $83
Buy Now
Track (Seated): $35
Amp: $25
Hootie and the Blowfish
w/ Barenaked Ladies
Friday July 19 2019!
Hootie and the Blowfish with the rich, bluesy vocals of Darius Rucker and gleeful harmonies of guitarist Mark Bryan, bassist Dean Felber and drummer Jim "Soni" Sonefeld, Hootie &the Blowfish have sold over 25 million records worldwide to date after their infectious melodies hit the airwaves in 1994 with hits such as "Hold My Hand", "Let Her Cry" and "Only Wanna Be With You." and you can hear it all on Friday night at the 2019 Great Jones County Fair.

Barenaked Ladies and their high energy live show will be joining Hootie and the Blowfish as their special guests. Relentless work spanning 3 decades, over a dozen albums, and countless hits and they're coming to the 2019 fair! This is going to be one special night!

Ticket Information
Track (SRO): $73
Amp/Bleachers: $63
ON SALE:
NOW!

Click Here For More Hootie and the Blowfish Information.
Click Here For More Barenaked Ladies Information.
Chris Stapleton
w/ Kendell Marvel
Saturday July 20 2019!
Chris Stapleton appeared to be one of those overnight storybook sensations: a troubadour who came out of nowhere to become a major star in the autumn of 2015 on the strength of his debut album, Traveller. Like most overnight sensations, Stapleton had a long, hard road behind him.
Best Male Vocalist, Album of the Year, New Artist of the Year... all of these have been won by Chris. His long history as a hit songwriter proves this will be one great night of country music at the 2019 Great Jones County Fair.

Kendell Marvel, already an award-winning songwriter, having written hits for Chris Stapleton, George Strait, Jamey Johnson and Jake Owen is bringing his brand new music to the Saturday night party! He made his solo debut with Lowdown and Lonesome, a concept album that blends his musical down home country and rock & roll roots. Come on out for a GREAT night!

Ticket Information
Track (SRO): $83
Amp/Bleachers: $83
ON SALE:
NOW!

Click Here For More Chris Stapleton Information.
Click Here For More Kendell Marvel Information.
TobyMac
w/ We Are Messengers
Sunday July 21 2019!
TobyMac "What hits me now more than ever is that you really don't get a practice run at life," explains Toby. "This is it. In my friendships, raising my children, loving my wife, loving people, performing with my band and stepping on stage at arenas, I want to make every moment count."

For Toby, making every moment count is about more than just saying it out loud. Whether he's at home with his wife and five children, mentoring new artists, recording in the studio or on the road with his band Diverse City, Toby's heart for collaboration is rooted in his belief that no matter where we've come from, we are better together then we are alone.

We Are Messengers will be joining TobyMac as their special guests. They're new, award winning, hit-producing, up and coming, and ready to put on a vibrant and energetic show for all of their current and soon-to-be new fans!

With over 11 million units in career sales and six Grammy® Awards, TobyMac shows now signes of slowing down as he heads for the 2019 Great Jones County Fair!

Ticket & On Sale Information
Track (Reserved Seating): $35
Amphitheater: $25
ON SALE:
NOW!

Click Here For More TobyMac Information.
Click Here For More We Are Messengers Information.
2019 Fair Queen!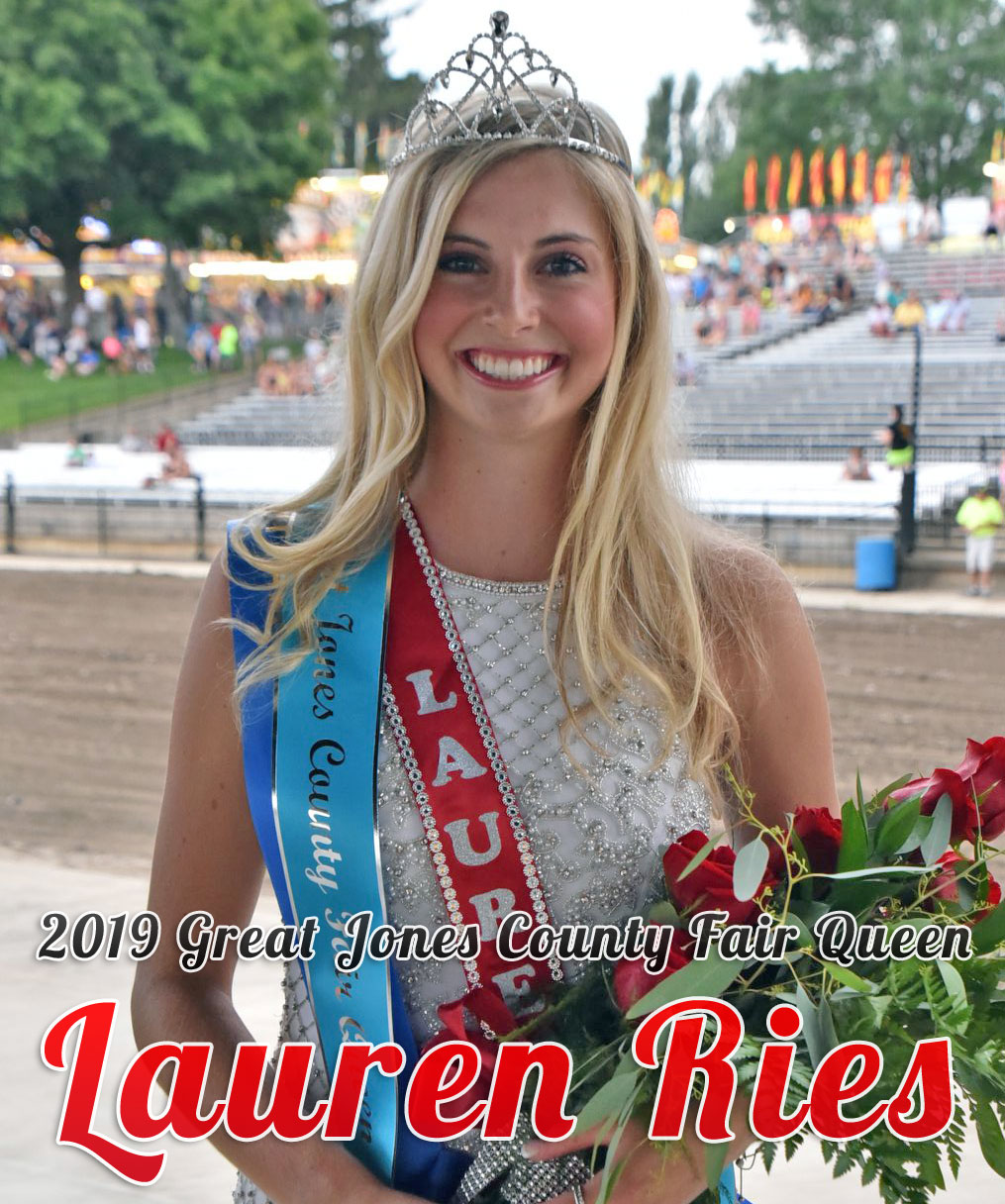 Say hello to our 2019 Great Jones County Fair Queen, Lauren Ries!

Also congratulations to our 2019 Princess, Jaelynn Kraus and our Miss Congeniality, Olivia Goodyear!
2020! Dan + Shay
Thursday July 23, 2020
We're ALWAYS working on the future of the fair! That's no different as we welcome Dan + Shay to our GREAT fair in 2020. More information to come this fall. Click Here for what we have so far!
Today's Host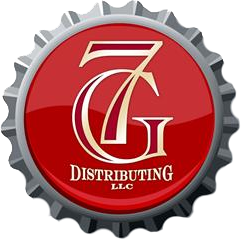 Ticket Information
eTix Questions & Answers
Email eTix
Standing Room Only
Seating Chart
Many of our concerts are "standing room only" general admission on the track. Click on the chart above to see views of the stage from many different seating sections.
Christian Night
Seating Chart
The Sunday night Christian concert WILL HAVE "seating on the track", with a section, row, & seat number on each ticket. Click on the chart above to see views of the stage from many different seating sections.
Hillside Free Grass Policies
• Blankets or tarps allowed on grass beginning at 8 am
• Tarp size Maximum allowed is 8 by 8 feet
• No taping tarps together
• Remove all trash & items when leaving
Carnival Ride Wristbands
Wristbands are available at the Carnival. The wristbands can be used on one of the days & times listed below:
Tuesday from 6 to 11 pm
Wed. – Sun. from 1 to 6 pm.
Load Your BlendCard. Skip the Line.
BlendCard is proud to be your drink ticket at the 2019 Fair. Click the card above for details.
Current Weather
Free Fair Parking
GPS Address:
3rd and Diamond Drive
Monticello, IA. 52310
Free Hillside Grass
➤ Max 8x8ft tarp/blanket
➤ Cannot be attached to adjacent tarps/blankets
➤ Placed after 8AM
➤ Cannot be left overnight
Click Here for More Information
Gate Admission
Daily Gate Admission: $10
Gate admission can be purchased at the gates. Before the fair season gate admission can be purchased at the fair office or the banks of Jones County. During the fair season gate admissions can be purchased at the gates. Gate admission is not included in the cost of an event ticket. Children 10 years of age and under get free gate admission.
Gate Policies
• Bags Subject to Search
• No Coolers Allowed
• No Pets Allowed on Grounds
Season Passes
Gets you in the Gate for the 5 days of the fair. Cost is $30 if purchased in April or May and $33 thereafter. Available by coming in or calling the Fair Office
Also available at many banks in Monticello, Anamosa, Cascade and Wyoming.
Accessible Seating
Call the Fair Office at 319-465-3275 for Information and Availability of Accessible seating.