ON SALE NOW: Hootie and the Blowfish w/ Barenaked Ladies - Friday July 19 ON SALE NOW: Chris Stapleton - Saturday July 20 ON SALE NOW: Tim McGraw with Trace Adkins - Thursday July 18 On Sale TBA: TobyMac with We Are Messengers 2019 Fair July 17-21
Directions/Maps to/of the Fairgrounds
Address Information
Street Address
800 N. Maple St.
Monticello Iowa, 52310

GPS Free Parking Address
3rd and Diamond Drive
Monticello, Iowa 52310

Mailing Address
Great Jones County Fair
P.O. Box 150
Monticello, Iowa 52310
Map to Monticello, Iowa
Map to Great Jones County Fair. Monticello, Iowa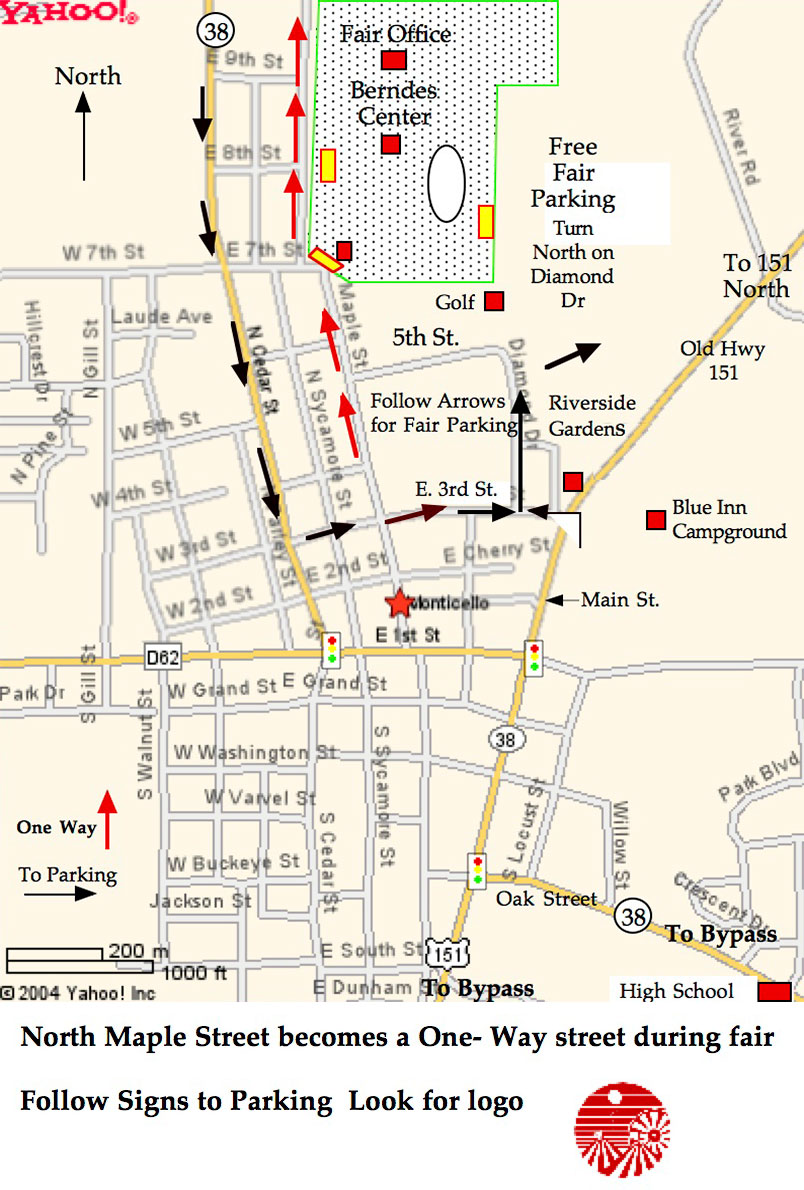 Fairgrounds Map of the Great Jones County Fair
We have started to make this map interactive. You can click on some of the map items below to see a picture of that place. Give it a try, we hope it's helpful!
Directions:
Take Highway 151 North From Cedar Rapids (35 miles): Take Business Exit #63 (X44)(Main St.)
Take Highway 151 South From Dubuque (35 miles): Take the Highway 38 Exit #65 (Oak Street)
Contact Us:
Off Season Office Hours:
(email or leave a message)
Office opens April 10
Phone:
319-465-3275
Fax:
319-465-6726
Click Here to Email Us!