NOW: 8am-8pm - 4-H/FFA Expo Hall & Food Stand openNOW: 11:30am-8pm - Open Class Exhibit Hall openNOW: 11:30am-8:30pm - Commercial Exhibit Hall openNOW: 1pm-6pm - Carnival Ride Special
Barenaked Ladies special guests of Hootie and the Blowfish
Friday July 19 @ 8PM
ON SALE NOW!
Ticket Prices
Track (Standing Room Only): $73
Amphitheater & Hillside Bleachers: $63

The fifteenth studio album from Barenaked Ladies, Fake Nudes is finely crafted yet flowing with carefree energy, stylistically adventurous yet rooted in timeless melodies and unforgettable hooks. As Robertson explains, the close collaboration that fueled the making of the album has everything to do with the band's deep connection on an artistic and individual level. "It's all about trust, and knowing that you can rely on the strengths of your bandmates," he says. "Whenever I go into the studio with new demos, I can always trust Jim and Ty and Kev's instincts, and know that adding each of their personalities to the mix will make the songs that much better."

In bringing their latest album to life, Barenaked Ladies found their chemistry and camaraderie stronger than ever before. With next year marking the thirtieth anniversary of the Toronto-based band—which has now sold over 14 million albums worldwide and earned multiple JUNO Awards and Grammy nominations—Fake Nudes emerges as their most dynamic album to date.

Reuniting with award-winning producer Gavin Brown (who also helmed 2017's Ladies And Gentlemen: Barenaked Ladies And The Persuasions, 2015's Silverball, and 2013's Grinning Streak), Barenaked Ladies recorded Fake Nudes at their long-beloved Noble Street Studios in Toronto. With the tracklist pared down from dozens of song sketches brought in by Robertson, Hearn and Creeggan, the album builds off the band's harmony-rich hybrid of folk and pop/rock and pushes into more eclectic sonic terrain. Whether they're weaving in elements of electronic music or classic country, Barenaked Ladies' anything-goes approach instills Fake Nudes with a powerful vitality that makes each track all the more infectious.
"The diversity that's always been a hallmark of this band is really liberating when we're making records, because we never feel restricted to a certain sound," Robertson notes. "It's way more malleable than that: whatever sound we all create together, that's Barenaked Ladies."

Like much of Barenaked Ladies' back catalog, many of the tracks on Fake Nudes blend honest emotion with a playfully clever wit. And when it came time to choose a title for the album, the band again tapped into that sly sense of humor. "Anytime we've ever been on the radio or a TV show, the intro is always some variation of 'They're not naked, and they're not ladies!', but we've generally avoided making the joke about the name," says Robertson. "Then while we were working on the album, the title Fake Nudes came to me as a play on the current president's obsession with deriding the media. It just seemed so perfect—we are fake nudes."

The present political climate also sparked the inspiration for "Lookin' Up," one of the songs from Fake Nudes. Co-penned by Robertson, Better Than Ezra's Kevin Griffin, and esteemed songwriter Sam Hollander, the indelibly joyful anthem delivers triumphant melodies along with fiery horn work from Los Lobos saxophonist Steve Berlin and longtime Sun Ra trumpeter Michael Ray. "'Lookin' Up is a reaction to what I think is a false narrative of constant peril and imminent doom," Robertson says. "It's so easy to get bogged down and fixate on all the terrible things that happen, but, there are actually a lot of good things going on in the world. It's still possible to be optimistic."

Kaleidoscopic in both mood and sound, Fake Nudes kicks off with the wistful folk of "Canada Dry": a harmony-laced valentine to the band's homeland, featuring guest vocals by Blue Rodeo's Jim Cuddy and former Great Big Sea's Alan Doyle. Later on the album, Barenaked Ladies seamlessly shift from the heavy-hearted but hopeful soulfulness of "Sunshine" (a song about "learning to distinguish what you want from what you need," says Robertson) to the atmospheric grandeur and dreamy intensity of "Navigate" (sample lyric: "We can't get lost/'Cause I can navigate by stars") to the giddy experimentalism of "Bag of Bones" (a fantastically leftfield number that merges sun-drenched psychedelia with stream-of-consciousness lyrical styling).

One of the most inventive moments on Fake Nudes, "Nobody Better" matches its heart-on-sleeve lyrics with urgent rhythms and intricate guitar work. "For a while we couldn't figure out what to do with 'Nobody Better,'" Robertson recalls. "We'd been playing it like a Lyle Lovett song, and then one day Ty came in and said, 'What if it was more like a Sean Paul song?' So we built a drum loop that had this very dancehall feel to it, and then added this arpeggiated guitar line on top of that. It ended up 180 degrees from where we started—we just went way outside of what we're used to doing, and it felt really great.
Referencing Leonard Cohen and The Princess Bride with equal ease, Fake Nudes also showcases Barenaked Ladies' graceful versatility as lyricists. On "Dusty Rooms," Kevin Hearn infuses his life-on-the-road storytelling with flashes of surreal poetry ("A tiny tin full of tarantula skin and a house full of butterflies"), and then gives way to a bit of booming spoken word from his father. And with its delicate guitar tones and haunting effects—along with ethereal vocal work from throat singer Tanya Tagaq—"Flying Dreams" finds Hearn spinning a gorgeously poignant serenade to his daughter Havana. "Raising a child with special needs is challenging on every level". says Hearn."The experience is rich with both heartbreaks and extraordinary joys. One's capacity for love and understanding is inevitably changed in unexpected and wonderful ways. This is a song about my journey with my daughter. It is, of course, for her".

Another touchstone from Fake Nudes, "Bringing It Home" slips into all-out celebration, fusing fat beats and bright melodies with a lyrical nod to Malcolm Gladwell's 10,000 Hour Rule. "For us, those 10,000 hours are the hours we've spent in Days Inn Hotels," says Robertson, referring to the notion that 10,000 hours of deliberate practice are essential for success in any field. "It's a song recognizing how long we've been doing this, and how we've gotten to the point where we can really enjoy ourselves and be confident about where we're at."

Through the years, the band has endlessly proved their undeniable power as a live act, with each set propelled by their palpable chemistry. On tour in Canada for the rest of 2017, Barenaked Ladies will bring their high-spirited live show to the US and UK in the spring. "The way you get to 29 years together is by really working at it, by listening to each other and respecting each other," says Robertson in reflecting on the longevity of the band. "When there's a struggle, you've got to take a step back and say, 'Whatever's squeaking in the cogs of this machine, let's work it out, because at the end of the day we get to play music every night and have all these people come out to sing along with us.'
Hootie and the Blowfish, Barenaked Ladies, and what's sure to be a GREAT 2019 Jones County Fair!
ON SALE NOW!
Ticket Prices
Track (Standing Room Only): $73
Amphitheater & Hillside Bleachers: $63

Today's Host: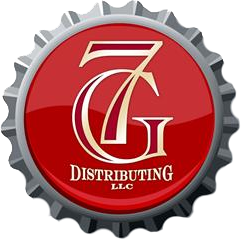 Ticket Information
eTix Questions & Answers
Email eTix
Latest Release
Gate Admission
Daily Gate Admission: $10
Gate admission can be purchased at the gates. Before the fair season gate admission can be purchased at the fair office or the banks of Jones County. During the fair season gate admissions can be purchased at the gates. Gate admission is not included in the cost of an event ticket. Children 10 years of age and under get free gate admission.
Gate Policies
• Bags Subject to Search
• No Coolers Allowed
• No Pets Allowed on Grounds
Season Passes
Gets you in the Gate for the 5 days of the fair. Cost is $30 if purchased in April or May and $33 thereafter. Available by coming in or calling the Fair Office
Also available at many banks in Monticello, Anamosa, Cascade and Wyoming.
Accessible Seating
Call the Fair Office at 319-465-3275 for Information and Availability of Accessible seating.
Standing Room Only
Seating Chart
Many of our concerts are "standing room only" general admission on the track. Click on the chart above to see views of the stage from many different seating sections.
Christian Night
Seating Chart
The Sunday night Christian concert WILL HAVE "seating on the track", with a section, row, & seat number on each ticket. Click on the chart above to see views of the stage from many different seating sections.
Hillside Free Grass Policies
• Blankets or tarps allowed on grass beginning at 8 am
• Tarp size Maximum allowed is 8 by 8 feet
• No taping tarps together
• Remove all trash & items when leaving